Birds and Wildlife: Sanibel and Beyond
Sanibel is a world-class destination for bird-watchers. Its strategic location on the Gulf of Mexico draws migrants by the thousands. Its shallow bays, and rare (for Florida) fresh-water ponds teem with herons and egrets, ibis, pelicans and shorebirds. Thousands of terns flock to our beaches to feed and raise their young. Bald eagles and osprey nest high up on platforms and in trees; they can often be spotted feasting on a freshly caught fish.
And the birds are not alone. Dolphins and manatees cruise along the Gulf and bays. Alligators sprawl in the warm sun at water's edge (and love our golf courses as much as our golfers do!). Raccoons, normally nocturnal, forage here by day, thanks to the abundance of local fish. Cute anole lizards scamper across walkways, and do their part to keep the insects under control.
The animals seem to know that they are protected by law; they tend to ignore the humans around them, providing unique opportunities for delighted photographers. Sanibel limits vehicle-speed and prohibits driving or passing on the shoulder of the road, all to protect wandering wildlife.
Please treat our wildlife with respect. And please, do not feed them; they do fine on their own, and it's a bad idea to teach them to associate humans with food.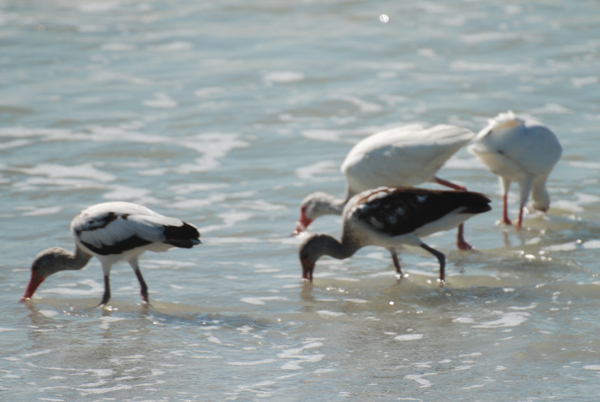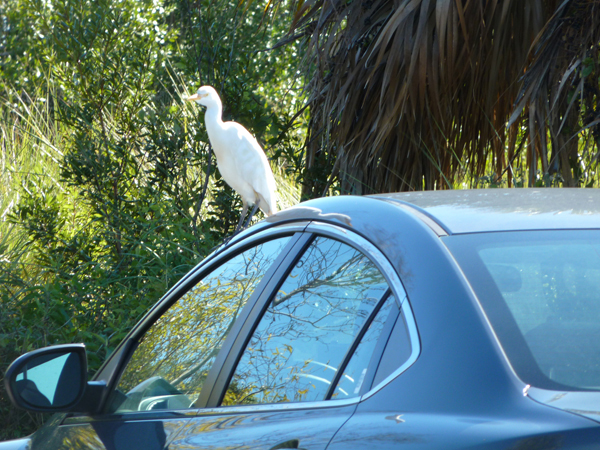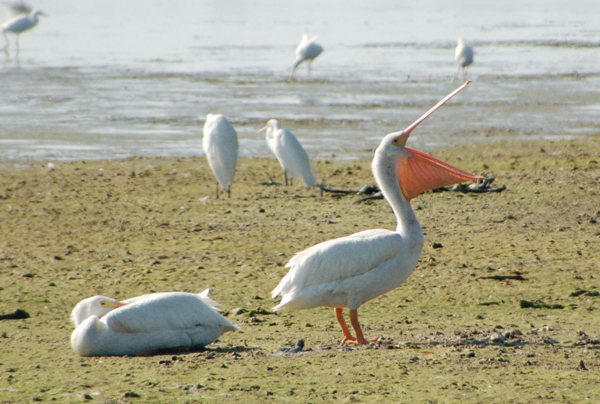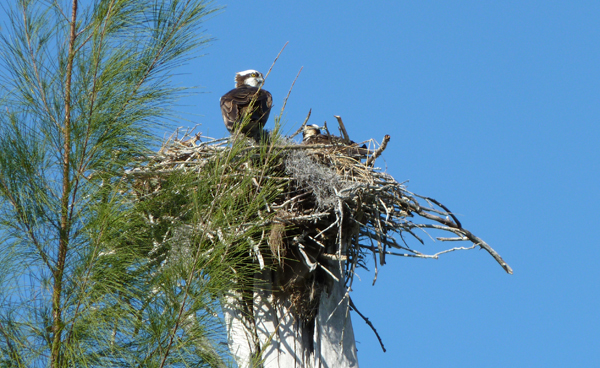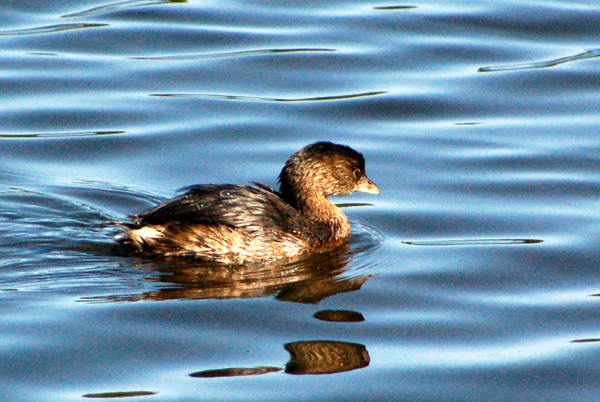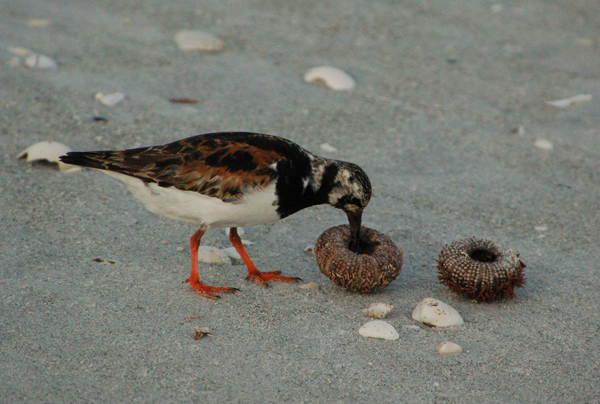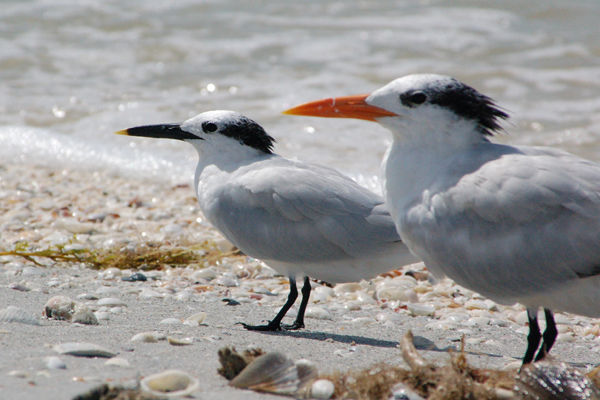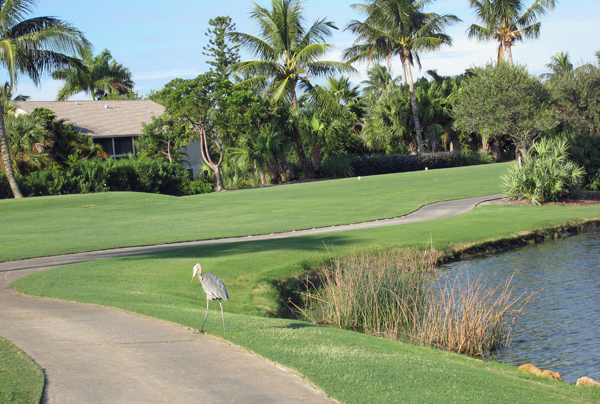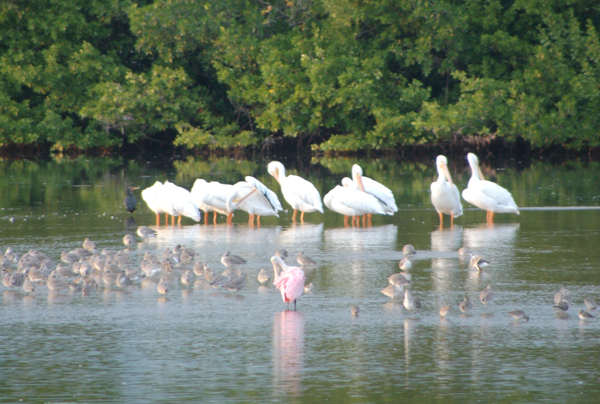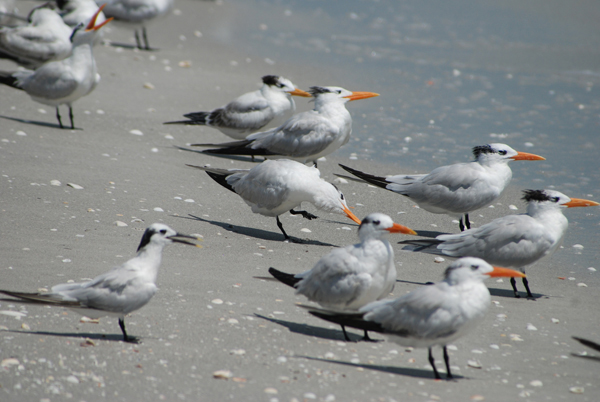 A feathered panorama . . .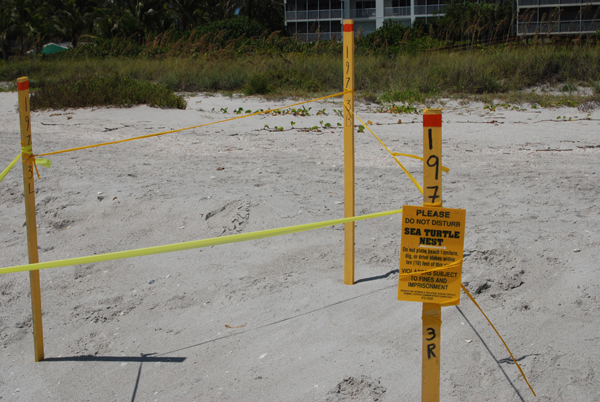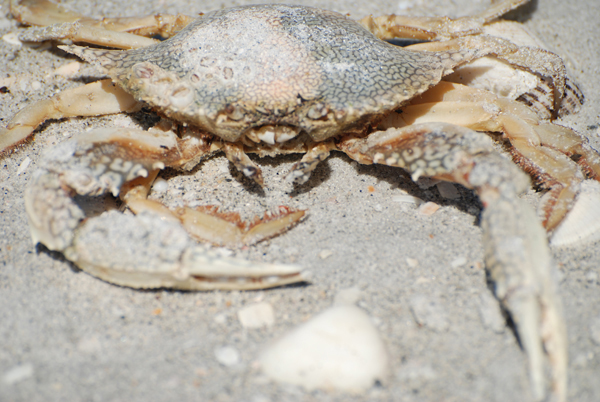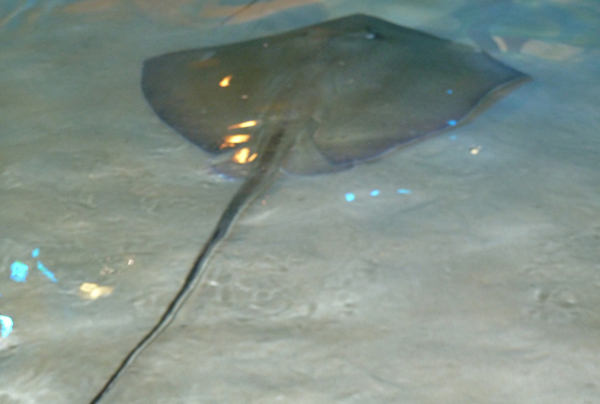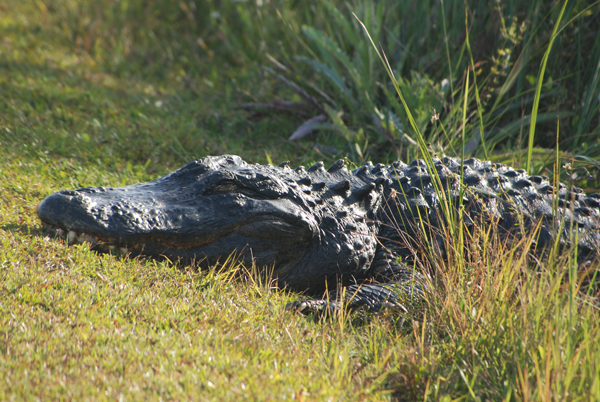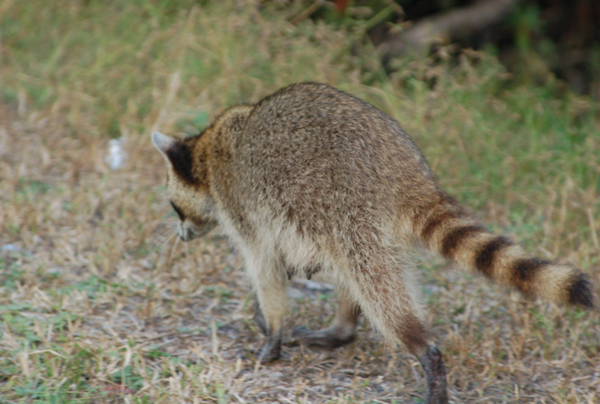 Dolphins, seaturtles, mollusks and more . . .